NETTWORTH: Life Simulation Game is an awesome life sim developed by Gameka. Make life choices and decisions that comes with many different outcomes in shaping your life. Experience the rich and entertaining life simulation activities as you achieve your dream career, improve your lifestyle and make the right investments.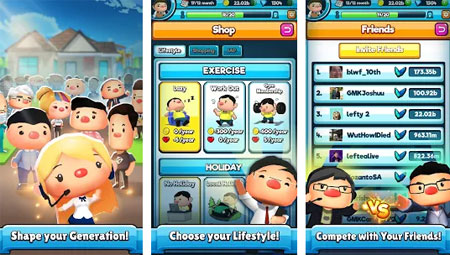 Explore and interact with the bright and vibrant city filled with variety of life. Shape the life of your future generations by the way you choose to play. Start a relationship, fall in love, get married, start a family and have children. The more you play, the older you get and life comes to an end. Your actions in your current life will shape the lives of all future generations.
Balance your diet, exercise routine, social gatherings and even plan for a holiday trip. Spend your time, health and money wisely. The healthier you are, the longer you live. Graduate with excellence in your education, invest in properties and work for higher earnings to shop for the most luxurious items for your home. If you get stuck in the game, check out the video walkthrough and gameplay for the game.