Haze of War is a multiplayer online strategy game developed by Adventure Code. Build your own alliance kingdom, and compete with players from all over the world to become the most powerful king.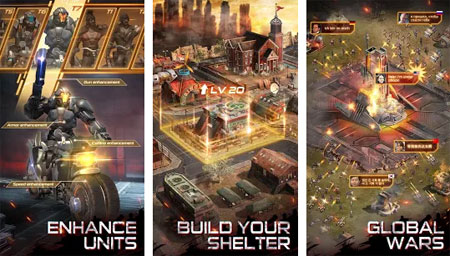 You need to survive, recruit unique survivor partners, and lead them to eliminate against terrorist organizations, robbers and mutant creatures. Invade the base of the mastermind behind the scenes to rescue your daughter, finally become hero of the world.
The game Contains many different types of units: Infantry, Bomber, Sniper, Rider, Cannon and Assault Car, different arms have different distinctive features, and restrain each other. Choosing from six different commanders will also affect the changes in the war situation. If you get stuck in the game, check out the video walkthrough and gameplay for the game.