Marimo League is an awesome action game developed by LoadComplete. Marimo Warriors love to hold battles to test their strength against one another. You must become gods to use Miracles and Totems and guide your chosen Warriors to victory. Lead Marimo Warriors to victory and gather Believers to become the Greatest God of the world of Marimos.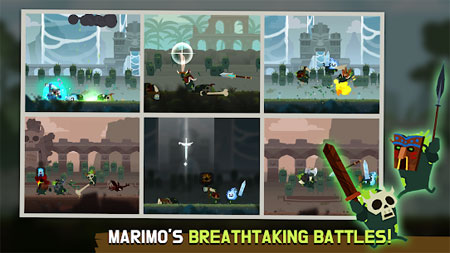 Lay back and watch battles, then simply drag the screen to perform Miracles. Your decision to perform Miracles can turn the tide of any battle. Gather Offerings and Materials to build and enhance Totems. The divine power imbued in Totems grants Marimos with additional powers.
Watch the exciting battles of Marimo Warriors. Dominate battles with your Miracles and Totems. Meet the colorful tribes of the world of Marimos. Gain a better understanding of your Marimo Warriors to lead them to victory. If you get stuck in the game, check out the video walkthrough and gameplay for the game.