Idle Cook Tycoon is an awesome simulator developed by HongKong YueYoo Technology. Become a tycoon who monopolizes the world catering industry from a small boss of a restaurant. Your restaurants are all over the world, and you will have the most senior chefs and the most professional clerk.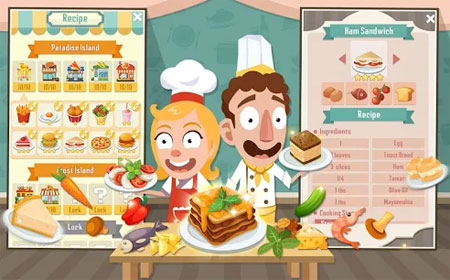 Learn the best recipes from all around the world, each restaurant has 10 special dishes. By upgrading the restaurant, researching new recipes, expanding the map, you will build your own business empire step by step.
Invest with your idle cash and increase your income. Hire a manager to automate your workflow to get more idle cash. Super managers make your income even more impressive. Use super cash to buy accelerators, allowing you to grab the market faster. If you get stuck in the game, check out the video walkthrough and gameplay for the game.