Legends of Andor The King's Secret is an epic fantasy adventure game from USM. It will take you to a fantastic kingdom full of magical creatures and brave heroes. Play as a warrior, sorceress, dwarf or archer, and defend the king's castle. Pass difficult trials, defeat determined opponents and protect the land from a dark secret.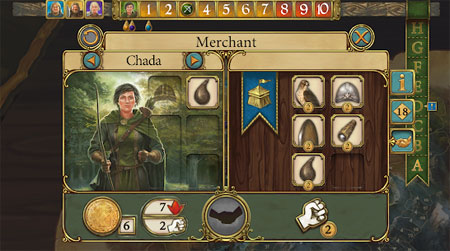 Guide your group of heroes through twelve exciting legends, in which new challenging opponents and old companions await you. Choose your strategy carefully, you have only a limited number of moves to complete your quests. You can guide any legend to a successful resolution in several ways if you use your characters and their abilities to your best advantage.
Delve deeper than ever before into the mystical past of the legendary kingdom and discover a previously unknown story of Andor that takes your heroes into inhospitable and dangerous realms beyond Rietland. If you get stuck in the game, check out the video walkthrough and gameplay for the game.