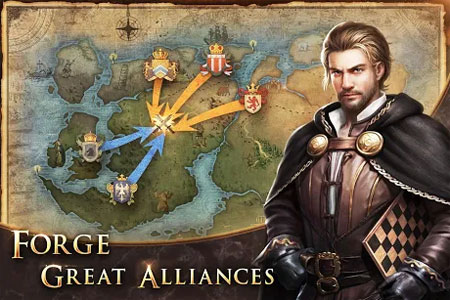 The Royal Affairs is an online royal court life simulator from Reality Squared Games, set in the medieval times. You will start as an aspiring lord, and experience every aspect of the middle ages royal household, such as sensual court romances, cloak and dagger conspiracies, cut-throat politics, and glorious decisive battle. Reign and develop your realm, and eventually become the supreme king.
You will encounter beauties with different personalities, they will fall in love with you. Choose your queen as you like, and give birth to your next generation. Raise your heirs and setup marriages to ensure that your lineage would run long and prosper. Find them best spouses when they become adults.
Oversee your council, handle affairs, issue edicts, and see your kingdom flourish. Manage your indispensable resources like money, food, and soldiers for the development of the kingdom, strengthen your power to resist any enemies who dare to violate. If you get stuck in the game, check out the video walkthrough and gameplay for the game.