Tasty Town is an amazing casual simulator from Social Point. Grow fresh produce on your farm and take it to your restaurant, where international Chefs will do their magic in the kitchen to deliver delicious dishes for your customers. Create or join a Chefs Club with friends to complete events and get special rewards.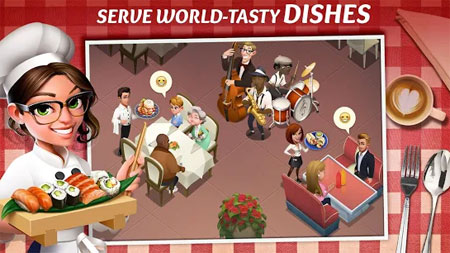 Your gourmet customers may order anything, from a burger, pizza, or sushi to a cake or a muffin, so be ready to craft the perfect dish at all times. Your town is filled with movers and shakers, so for those hungry customers on the go, make sure to cook and serve them quickly.
Collect Chefs from different countries and cuisines, level them up in the Academy, and cook tasty recipes. Grow fresh vegetables and raise happy animals on your Farm to produce your own ingredients. If you get stuck in the game, check out the video walkthrough and gameplay for the game.
Tasty Town Walkthrough Level 15:

Tasty Town Walkthrough Level 16:

Tasty Town Walkthrough Level 17:

Tasty Town Walkthrough Level 18: