Crypto Trillionaire is a crypto empire idle simulator from Tapinator, Inc. Become the first trillionaire on the planet as you build a mining empire. Start out with an RV in the desert, and some basic PCs. As you tap away and earn crypto, you'll unlock a wealth of miners, alt coins, special boosts, and trophies. You'll trade in the RV for a beach house and then a villa.
cheap moncler jackets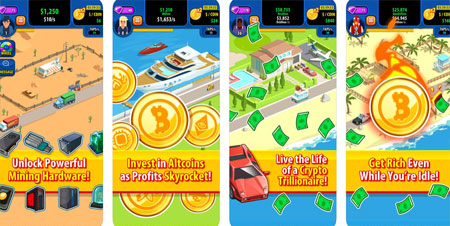 Upgrade miners to boost offline earnings. Earn hype bonuses and achievements. The game features over 40 miners and 30 alt coins to unlock. Unlock vehicles, motorcycles, and even tanks deliver special bonuses. If you get stuck in the game, check out the video walkthrough and gameplay for the game.