Dungeon & Heroes is a 3D exploration game developed by DroidHen, with exquisite maps and massive hero summoners. Discover the open world, challenge and conquer giant monsters to collect rich resources for fortifying your kingdom. Ally with players around the world for endless exploration, guild battles and arena glory in your own epic story.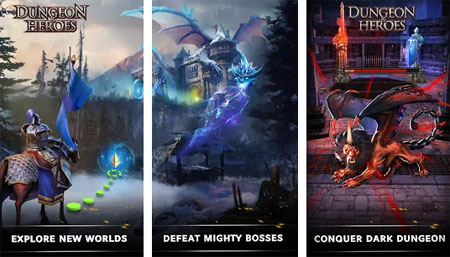 Assemble massive powerful heroes and monsters for your collection. Summon your favorite heroes and train them with strategy, upgrade their levels, awaken special skills and dress them with ultimate equipments for evolutionary strength and brand-new appearances.
Clear the dungeons for hero fragments, beat through the Infinity Tower for rare resources, challenge Flame Dragon for extra rewards, gather your allies worldwide for Guild War glory, and participate in Arena battles for the 1st ranking. Plenty of terrains, stages and dungeons are waiting to be explored.
Enjoy realistic scenery of your castle along with legendary heroes and monsters. Roam around exquisite maps with a variety of terrain. Clash with your enemies and take down countless bosses. If you get stuck in the game, check out the video walkthrough and gameplay for the game.
cheap cartier watches uk
Dungeon & Heroes Walkthrough Part 1:

Dungeon & Heroes Walkthrough Part 2:

Dungeon & Heroes Walkthrough Part 3: