Heroes Guardian: Dark Genesis is an epic RPG developed by Fun Oxide. You will play as a legendary hero with mystical skills. Create powerful heroes team, craft and upgrade weapons, fight in unique strategic combat with enemies and fearsome bosses. Challenge other players around the world in Arena.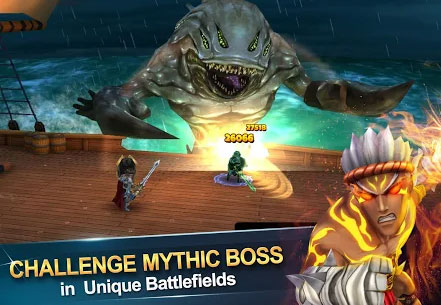 One day in the world Valondale, the ancient dark lord of the underworld was resurrected from his long slumber. He then invade all the world with his dark army. Every corner that he reaches, darkness spreads everywhere. It is time to gather the heroes to fight the evil and save the world. You are the chosen one among them.
Craft decks from hundreds of heroes. The game features 5 types of heroes, adventurous maps and hundreds of levels. If you get stuck in the game, check out the video walkthrough and gameplay for the game.