Utopia: Origin is an amazing adventure game from HERO Game. You wake up on the Utopia land, the land of Beia. You are the first adventurer to be recruited. Take the manual and start your adventures.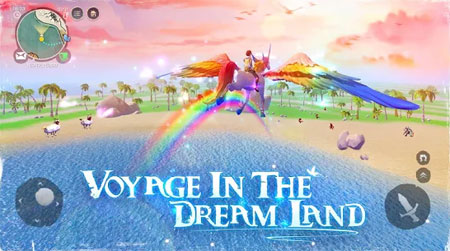 There will be a little demon and skeleton soldier at night, and it is very dangerous if you don't have your own campfire and house. Wood and stone were transported to the worktable and crafted into boards and bricks. As night fell, a group of small demons with green flames appeared in the mist, but the fire in front of their homes made them dare not go further.
 
You can ride a dragon in this world. In order to bring the wild horses back to clan, you need to prepare horse feed first. There was a faint smell of carrot and wheat balls baked with a soft fire, and several horses came to us, rubbed our hands and ate happily. Lightly on the back of the horse, let the sun shine on the shoulders, we planned to go to explore the wilderness tomorrow.
 
Treasure often accompanied by danger. It is said that in the islands, forests, deserts and snow-capped mountains, the treasure left by the creator gods is now guarded by monsters, dragons and Evils. Beat them all and open the treasure chest to get your gems. If you get stuck in the game, check out the video walkthrough and gameplay for the game.