LifeAfter is a unique RPG from NetEase Games. Diseases, hunger, cold, infected people and organizations with unknown intentions threaten the lives of survivors at all times, and dangers are everywhere. Be sure to stay calm and believe that there is always a solution.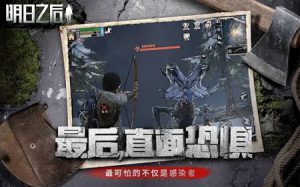 Explore every corner of the last days, collect and use all scarce living resources. Collect, hunt, and cook to fill your stomach; make medicines and weapons to protect yourself.
When you go out to scavenge, you will encounter more survivors. In this last age, you need to be wary of unpredictable people, beware of others attacking you for survival; of course, you can share food, materials, ammunition, and your adventure stories with them.
Partner with a trusted partner, looking for a peaceful place to camp, build a brick and tile, and build the last place for human habitation. On a long cold night, gather at the campfire and embrace each other. If you get stuck in the game, check out the video walkthrough and gameplay for the game.
LifeAfter Walkthrough Part 1:

LifeAfter Walkthrough Part 2:

LifeAfter Walkthrough Part 3:

LifeAfter Walkthrough Part 4: