Demon Blade is a unique RPG by Garage51 Entertainment. Explore a world ravaged by corruption. Save the world from corruption, defeat demons from the japanese folklore, and become a true Ronin.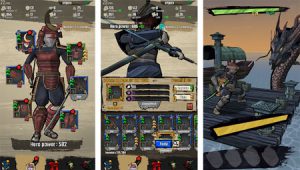 Slash different demons that haunt the world. Struggle against Kyubi, Yuki Onna and many more. Block all their attacks with your katana. Use your Ronin special skills. Loot equipment, fuse it and equip it as you wish. Different armor combinations give you different stats.
After you kill a monster, you will be rewarded with a Bronze Chest or Magic Chest. You can use them to equip or upgrade your weapons. If you get stuck in the game, check out the video walkthrough and gameplay for the game.