Kick the Man is a unique actin platformer from BAP JAPAN. You will play as a hero named Dan, who is living a never happy life. His biggest dream is to find out who his father is, and all the citizen do not know who that man is. Dan decided to start his journey to find the answer by himself.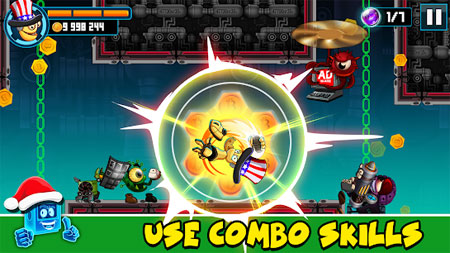 You have to pass the magic mountain, traps, deathly city, the shouting rivers and electric waste field. Each map introduces the player to new obstacles, enemies and secret areas to explore and collect balls. Upgrade skills and weapons, then you will kill the boss easier like a jump man. Explore the Secret Areas to kick the boss out of there and get the balls.
Remember to not beat the buddy or kill the buddy, you cannot find the right way without him in your journey. If you collect enough 7 balls, you will open the biggest secret of Dan's life and find out who your father is. Break the boxes along the journey to get gifts or collect coins. If you get stuck in the game, check out the video walkthrough and gameplay for the game.