Dirt Rally Driver HD is a new rally racing game from ABGames89. Conquer the roads in three different countries. Get ready to drive 18 cars and win in more than 100 races. Show all your skills to win and go all the way from novice to professional rally racer.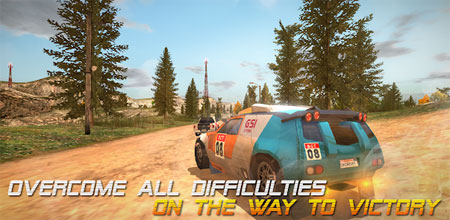 For each race you require FUEL. It is replenished every hour by 50%. If yu spend it completely, you will need to replenish it in any available way. In each season yo are presented with races of different types and classes. To open the seasons, you'll need the reputation stars you'lll get for winning races.
Drive your car on the realistic road in the limited time to earn money, even include the air speed. Collect bonus money or items to add your time along the way. Avoid hitting the coming cars or any still equipments.
The game features more than 100 races on different tracks, with different obstacles and weather conditions. There are 18 racing cars that have different characteristics and capabilities. If you get stuck in the game, check out the video walkthrough and gameplay for the game.