Steves Castle is an awesome tower defense strategy adventure game by Stack Internet. Fight as Steve against a huge amount of enemies in epic battles and protect your castle with towers, skills and your own army. Beat brainless zombies, explosive creepers, icy wolves, poisonous cobras, huge dragons, pharaohs with sharp blades and many other enemies.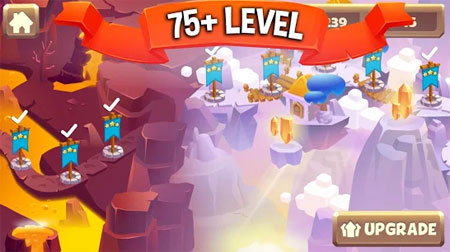 Protect your castle, build towers and send troops into battle. Gather a huge selection of characters, buildings and abilities. Conquer over 150 unique enemies in big battles. Unlock special abilities and upgrades to become better and stronger.
Develop your unique battle plan for winning the game by choosing units and equipment. Test your abilitiy in special challenge and boss levels. If you get stuck in the game, check out the video walkthrough and gameplay for the game.