Zone Z is a multiplayer survival RPG from KingsGroup Holdings. After the apocalypse, a virulent plague has spread across the lands, and hordes of zombies now threaten what remains of the world. As one of the few survivors, you must persist through this doomsday. Gather resources, build camps, find shelters, drive away raiders or become one yourself.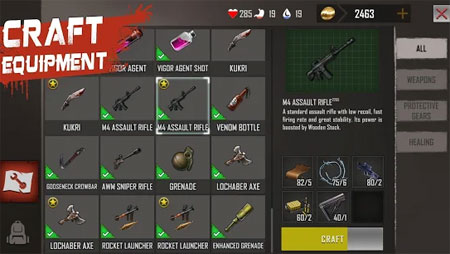 Reach out to nearby shelters or build your own in order to recruit survivors. Build a rapport with players from across the globe, visit each other's camps, help each other in production, meet new friends in skirmishes, and discover your full potential. Utilize your limited resources and over 20 unique workstations to produce the equipment, weapons, and other consumables you require.
Survival provisions drop intermittently at random locations across the map, roll out with your teammates and grab the precious supplies. You can overrun other players' territories to seize valuable supplies and equipment. You won't lose any of your equipped items when your character dies. As for items in your inventory, you can recover lost packages by returning to your character's body after respawning. If you get stuck in the game, check out the video walkthrough and gameplay for the game.