I Am Monster: Idle Destruction is a unique action game by PIKPOK. You're a giant monster stranded in a strange city. Your only objective is to destory as much stuff as possible. Wreak havoc and rampage your way through a colorful world.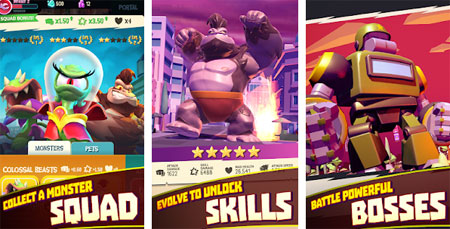 The more you smash the more you grow. Evolve your monsters to gain new abilities, expand to gigantic sizes, and become the most powerful monster ever seen.
You have 6 fully realized and unique monsters to collect and upgrade. Collect rare monster materials and use them to evolve and grow each individual monster. If you get stuck in the game, check out the video walkthrough and gameplay for the game.
I Am Monster: Idle Destruction Walkthrough Part 1:

I Am Monster: Idle Destruction Walkthrough Part 2: