Dark Emperor: Holy Hunter is an addictive RPG from Forever Entertainment Network Limited. Monsters are invading to magicial mainland. An dangerous adventure begins, summonners fight with evils, and concentrates on saving broken worlds.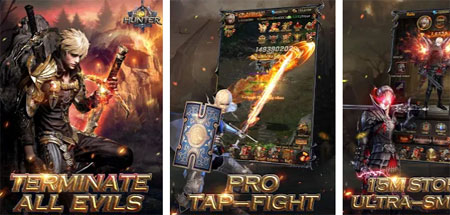 Journey through dark lands, collecting fierce and grand elemental creatures, and farm a team of mighty warriors to make a team and battle on the path to victory.
Experience passing various Dungeons and Fighters, gaining free legend gears and customed celestial wing. Combat Power up each of your Champions and unlock their ultimate missions through skillful PVP. If you get stuck in the game, check out the video walkthrough and gameplay for the game.