King Rivals: War Clash is a unique strategy game by Topebox. For centuries have a rival brought death not only to the peaceful villages, but also to the great forests, the dangerous volcanoes and the mysterious lands of the death, where the shadows of the past rule. Fight the enemy clans and defend your army. Open your chests to discover and unlock new powerful warrior and spell.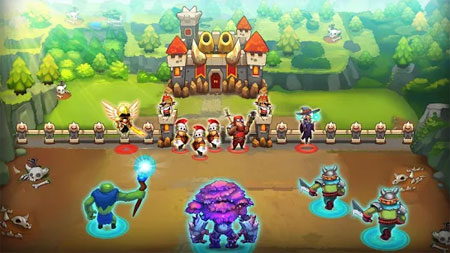 Pick wisely between over 40 characters with unique skills to claim your victory. Train through multi levels of battle to get to the top. Unlock new cards by open all the rare, legendary and epic chests. Destroy opponent's gate and castle to claim massive of reward chests.
Command your troops and let them engage in head to head battles. Fight with ancient monster which has never seen on a defense game. Build a strong deck and crush your enemy's castle deploying your troops. Earn trophies and climb the global ranking. If you get stuck in the game, check out the video walkthrough and gameplay for the game.