Skyward War is a realistic flight simulator developed by Wumai Game. Guard your military base and drive your air fighter. Kill the enemy fighters with your companions. Accelerate, take off, fly, fight, you can find everything you like in this game.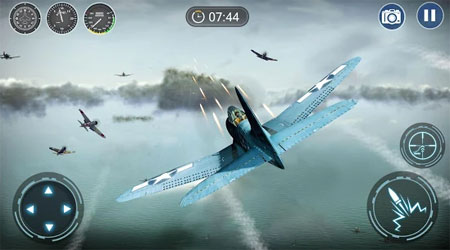 Control the flight direction of the fighter through gravity sensing or direction keys, click the acceleration control speed with the right hand, fire missiles and bullets to the enemy, defeat them, win the war, and defend the sky that belongs to you.
There are dozens of advanced fighters waiting for you choose. Each fighter has different characteristics, and each fighter gives you different experience. The game features realistic world map with radar navigation. Beat enemies one by one and crush their pilots. If you get stuck in the game, check out the video walkthrough and gameplay for the game.