Hero Z: Survival Evolved is an online 3D strategy war game developed by Joyfort. Build your shelter, train survivors into soldiers, collect super heroes with unique skills to kill the undead wandering all over the apocalypse world, try your best to survive and thrive in the doomsday.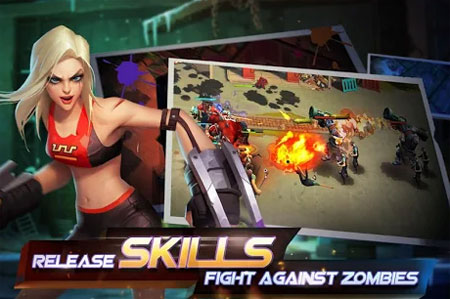 There are multiple ways to develop your base and increase your power, upgrade your buildings to unlock new technologies; get your heroes armed with guns, shields and other equipment, you can also promote or evolve them to unlock their unique skills and improve their potency.
There are 3 types of heroes and 4 types of soldiers in the game, every kind of heroes and soldiers have their advantages and weakness, the key to survive is sending explorers before attacking zombies or going for PVP, and choose wisely what kind of heroes and soldiers to dispatch. If you get stuck in the game, check out the video walkthrough and gameplay for the game.