Amazing Wizards is a 3D fantasy idling RPG developed by DickHero. You will automatically fight your enemies and upgrade your level. Leave for a while and come back you will obtain your favored weapons and heroes. The game comes with various matrices, amazing skills, abundant gears and strategic battles which offer endless enjoyment.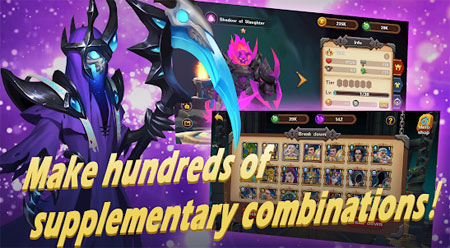 Send a team of heroes for repeated clearance with one click for idling. Upgrade your heroes using random card draws, replacements, collections, assemblies, rank-ups, wake-ups and star upgrades. The four occupations and four matrix types require tricky combinations and lineup strategies.
You will be rewarded with Diamonds and Gold Coins after completing designated assignments and tasks. You will be obsessed with the adventures, arenas and Towers of Trial. If you get stuck in the game, check out the video walkthrough and gameplay for the game.