Desperate Redemption is an exciting 3D flight shooting game with bullet screen. Become a young lady with mysterious identity, guard the planet that is on the verge of collapse and confront the formidable Imperial Legions under the guidance of destiny. With the lost diary and messy memories, the final ending has long been predestined. You will reveal all the truths on your own.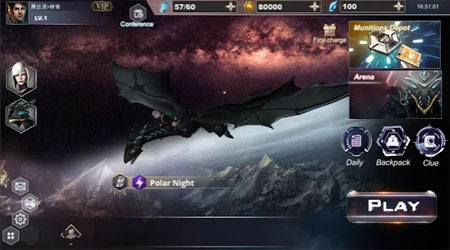 Select the best weapon from five categories of guns. The unique near-body assault system allows the player to strike the enemy ferociously with near-body weapons when they approach. Each dragon has its own magic and capabilities. Use them sensibly to seize final victory.
Ride a giant dragon to soar in the skies. Wield your superb operational capabilities to dodge bullets, shoot enemies, perform near-body combat, and practice magic. If you get stuck in the game, check out the video walkthrough and gameplay for the game.