Stickman Castle Battle is a 3D strategy game from Inogames. Battle against other stickmans and destory all of them and their castle. You need to defend your castle while you are attacking so attack and defend at the same time. You can summon stickman soldiers and control them. Your main goal is blast your opponent's castle with your TNT stickman.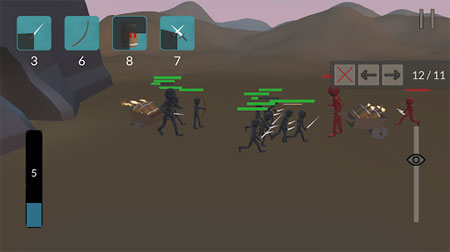 There are various type of stickmans in the game, so make your own strategies and beat your enemy. You can contol archers, fire archers, swordsmans, giants with hammers and more. You can also reposition them and make them attack to the enemy or defend your own castle.
There are 30 different wars with different difficulties. You will fight on different atmospheres and different times. You will feel like a commander while you crush the hardest enemies. If you get stuck in the game, check out the video walkthrough and gameplay for the game.