Rope Frog Ninja Hero – Strange Gangster Vegas is an awesome city simulator from Assassin Games. You will take on the role of a hero that whole city fears you. Be ready to rob, kill, shoot and fight all the criminals. Stealing auto cars, racing through streets, and shooting down gangsters.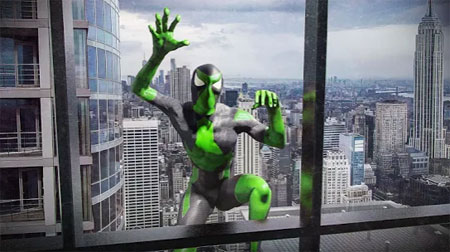 You have special real powers. You can shoot dangerous laser beam from your eyes. You can shoot a rope to a building and climb over the building to the top. Your legs are also very powerful. Try out all the supercars and bikes. Make stunts on a BMX or find an ultimate F-90 tank or devastating battle helicopter.
Explore the crime city, full of gangs and aggressive fractions. Become citizen's hope as a standard of justice, or come to the city as a new doom knight. You can also buy a lot of things in a shop to help you complete missions and release the city from all mafia sinners.
Most of the missions will be on streets, some will be in chinatown district and other gang lands etc. You will fight various mafia gangsters from America, Russia, China, Mexico, Japan etc. If you get stuck in the game, check out the video walkthrough and gameplay for the game.
Rope Frog Ninja Hero – Strange Gangster Vegas Walkthrough Part 1:

Rope Frog Ninja Hero – Strange Gangster Vegas Walkthrough Part 2: