Soul.io is an awesome arcade game from JointSoft. Your objective is to become the biggest cute giant Monster vs ghost. Enter the arena and control your giant player in nebula. Eat food, cell, blob, ball ,agar, poly, hex, snake and stars. Avoid the bigger cute monster vs ghost. Eat other smaller players to grow larger.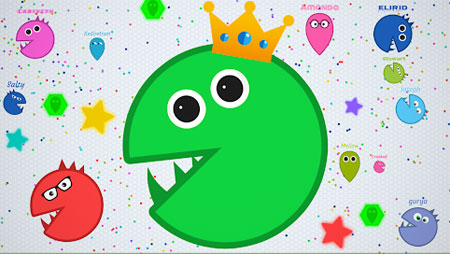 Throw others bombs and blast, ball to robox slow down ghosts. Bump your opponents to become giant and stronger and slippers. Put and hit your enemies in the hole slither. Try to survive for a long time in space iogame. Collect and grab scores by eating other players.
The game features 3 game modes – FFA, TEAMS, and Battle Royale. You either eat or be eaten, so eat quickly and get bigger as fast as possible. If you get stuck in the game, check out the video walkthrough and gameplay for the game.
Soul.io Walkthrough Part 1 – Biggest Pacman Ever:

Soul.io Walkthrough Part 2 – Map Control 100%:

Soul.io Walkthrough Part 3 – World Record Big Pacman:

Soul.io Walkthrough Part 4 – Another Big Pacman:

Soul.io Walkthrough Part 5 – New World Record 73,200: