Sniper 3D 2019 is a 3D sniper shooter simulator from Timuz Games. You will play as an expert gunner, take position in city rooftop, sniper your way to finish all your tasks. Deal with the criminal gangs and the rival gangs and be the top shooter super hero. Then you will be given various tasks like shooting opponents dropping form parachutes, taking down delegates, exploding vehicles, and so on.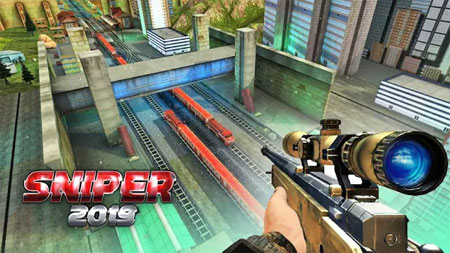 You also have to destroy all the explosives on the train tracks before the train arrives. Focus and aim at the head shots as you make your way to the top of the leaderboards. Make sure you keep yourself well focused and firm perseverance and complete the mission.
You can even buy a semi-auto snipers to increase your fire rate. The enemy does not know your presence in order to put your first shot, but at the moment you shoot, your gunfire will attract the attention of the enemy. If you get stuck in the game, check out the video walkthrough and gameplay for the game.