Invictus: Lost Soul is an awesome action game from True Axion Interactive. Unleash your internal warrior in fights controlled by decks of cards. Plan your fight with setup of card deck and win over those who rely only on rough force and luck. You will fight one-to-one against warriors from all around the world. To crush them, you need to learn combos of strikes and think tactically.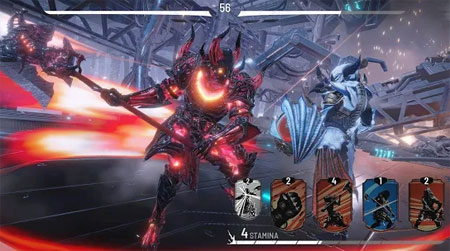 Travel through different dimensions in the search of terrible Damon to revenge him for infinite deaths you suffer along the way. Fight on the ice of Viking river, in the shadows of dead Dragon's bones, in the hell of Inferno, and even in a strange Cyber world.
Outcome of your fights rely on cards, and each of them represents strike, block or another move, so choose them wisely. Look for card upgrades and experiment with deck, weapon and armor combinations. If you get stuck in the game, check out the video walkthrough and gameplay for the game.