Rise of Dragons is a multiplayer strategy war game from Shenzhen Leyi Network. You will explore the vast world as a Sky Island Lord, establishing grand cities, training almighty Dragon Force, forging epic Equipment. Join an Alliance and ally with players globally to conquer other Kingdoms, and further claim the super throne.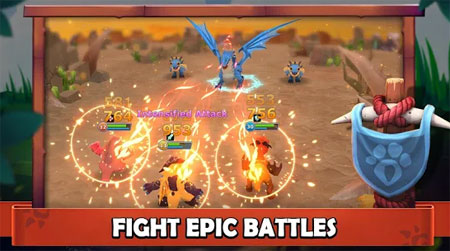 Hundreds of Dragons are waiting for you to build them a sweet home, take care of them and help them grow from cute little cubs into powerful warriors. Take your Dragons on an adventure across the world! Reach higher and higher leagues as your collection and skills improve with each new battle.
Build a Dragon Heaven on Sky Islands and fill it with farms, habitats, buildings and Dragons. Collect and train your cute little pets into unstoppable warriors which will defend your territory from vicious Viking pirates. The world of Rise of Dragons is covered in thick fog. Dispatch your Dragon troops to explore this mysterious land and uncover the hidden treasure within.
Join and build powerful alliances, strategize with Allies, become parts of epic wars, crush your enemies with mighty Dragon powers, and take over the super throne. If you get stuck in the game, check out the video walkthrough and gameplay for the game.