Metro 2077 Last Standoff is a unique action game from GDCompany. Zombies have taken over almost the entire world. You and a handful of survivors retreated down into the New York subway. Fight your way through hordes of mutants in the murky gloom of an abandoned underground world. Don't expect to find another living soul, all that's left is cursed to eternal suffering and torment.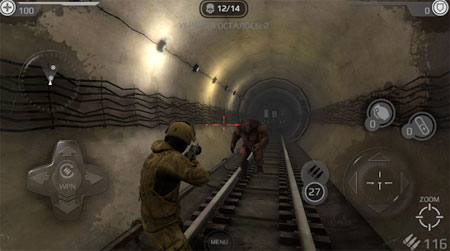 Gear up with your fellow survivors from a huge arsenal of sniper rifles, assault rifles, handguns, shotguns, grenades and more. You can't relax for even a second in the post-apocalyptic gloom you've been cursed to see.
Use different strategies to smash through packs of the undead and reach your goal. If you get stuck in the game, check out the video walkthrough and gameplay for the game.
Metro 2077 Last Standoff Walkthrough Part 1:

Metro 2077 Last Standoff Walkthrough Part 2: