Go Boom is an awesome action game by Rogue Games. Blast through Boom Town in a fast-paced and frenetic endless arcade smasher. Your goal is total destruction. The game offers quick play mixed with a completely open world to explore. Different characters change the look of the world.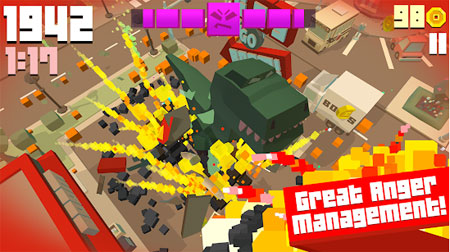 Explore Boom Town in Open World mode, and destroy everything in sight. If you're looking for more points to count towards your weekly league standings, you can try Boom Blasting in a Battle Royale with 9 players all trying for the top spot in the Boom Town Arena. Or try your hand in Survival mode, and evade an onslaught of explosive enemies.
The game features more than 70 colorful and collectible characters. There are 3 Game Modes including group play in a Battle Royale. If you get stuck in the game, check out the video walkthrough and gameplay for the game.