BeSwitched Match 3 is an awesome matching puzzle game from Rogue Games. The Evil Warlock has cast a spell on Lily's castle and left it in ruins. Adventure across the lands solving match 3 puzzles to restore the magical castle and rescue Lily's charming friends from the Warlock's curse. Be careful and don't let the Evil Warlock get in your way.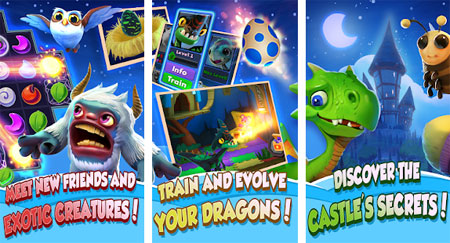 Play over 400 levels full of new challenges. Free Lily's friends from the curse of Evil Warlock by defeating him in Battle and unlock new secrets as you go. Earn keys to discover new areas of the Castle. Use your spells to attack the Warlock and defend the innocent creatures across the lands.
Bring home a Baby Dragon to raise. Get rewards as you help it grow and evolve. Earn tickets to purchase more cute dragon eggs. Repair, restore, and decorate the castle garden and rooms. Choose from tons of fun furniture and decor to make the castle your own. If you get stuck in the game, check out the video walkthrough and gameplay for the game.