RWBY Deckbuilding Game is a digital card strategy game developed by Rooster Teeth, bringing the characters of RWBY to life. Battle with Ruby, Weiss, Blake, Yang, Jaune, Nora, Pyrrha, or Ren as you upgrade your deck for victory.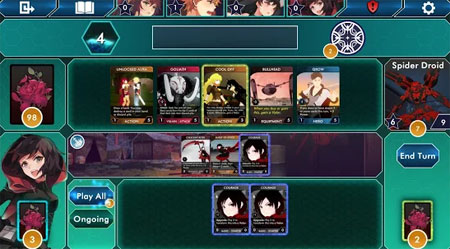 Build your deck as you play by buying cards from a shared pool to create powerful synergies and conquer your opponents and powerful in-game bosses. Unlock Relic Adventure mode which allows players to challenge the AI to defeat the diabolical boss and win the Relic frame version of your cards.
There are no packs or boosters to chase. Each expansion is a complete and unique experience right out of the box. If you get stuck in the game, check out the video walkthrough and gameplay for the game.
RWBY Deckbuilding Game Walkthrough Part 1:

RWBY Deckbuilding Game Walkthrough Part 2: