BIG BANG Evolution is a unique arcade game from AI GAMES FZ. Journey through the epochs and learn about the secret weapons hidden in time and space. The game starts in the FIRST BOMBS era with the simple POWDER explosive capable of evolving into 50 new forms. Play through multiple times to get the full picture of the universe's evolution.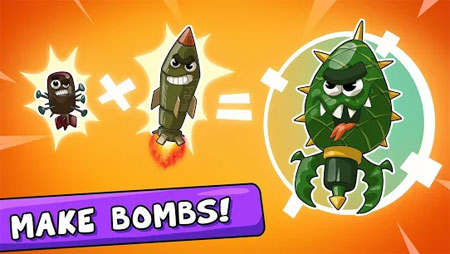 You'll see how the simplest explosives evolve into weapons beyond what you thought technologically possible. You're in control of how they evolve, so choose wisely. A new bomb in a certain epoch doesn't mean the end, it means you're ready to open new worlds and try out new branches of evolution.
Play through 12 worlds based on the evolution of the universe and elements. If you get stuck in the game, check out the video walkthrough and gameplay for the game.
BIG BANG Evolution Walkthrough Part 1 – Galactic Wars All Bombs:

BIG BANG Evolution Walkthrough Part 2 – Endless Power All Bombs:

BIG BANG Evolution Walkthrough Part 3 – Elemental Force All Bombs:

BIG BANG Evolution Walkthrough Part 4 – Merciless Entropy All Bombs: