Hypnospace Outlaw is a point and click retro simulator developed by Tendershoot, Michael Lasch, ThatWhichIs Media. As the corporatocracy sleeps, outlaws are out there committing terrible transgressions all across our beloved Hypnospace, and these virtual streets aren't going to police themselves.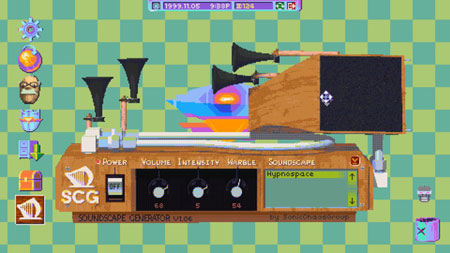 Scour Hypnospace's wide variety of weird and wonderful websites to hunt down wrongdoers, while also keeping an eye on your inbox, avoiding viruses and adware, and downloading a plethora of apps that may or may not be useful.
As part of your job as a Hypnospace Enforcer, you'll be watching out for copyright infringement, internet bullying and more, with reports and rewards coming direct from the Hypnospace Patrol Department to your inbox. In your spare time, you can customize your HypnOS desktop however you see fit, with a variety of downloads, wallpapers, screen savers and helper bots to keep you company.
Scour the darkest corners of the Web for scumbag users who violate Hypnospace law. Download groovy GIFS and MIDI files, but watch out for adware, toolbars and hackers. Do your job to earn Hypnocoins, or ignore your inbox and go hunting for hidden pages, downloads and secrets. If you get stuck in the game, check out the video walkthrough and gameplay for the game.