Pixel Shelter: Survival is a unique roguelike survival game from Rotation Games Studio. You will play as the usual homeless man, who has to become a real thunderstorm of zombies. To get the necessary things and survive, you have to go down into the bunkers of the destroyed laboratory and chop apart zombies and riders.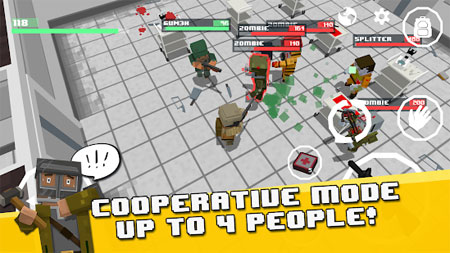 There's a boss at the end of the stripping of each bunker. Clean the boxes and cabinets in the bunker, and do not forget about the looting, so you can find the necessary things to save your life in this merciless world. If you can't cope alone, then you can always call your friends and jointly clean up the bunkers of the destroyed laboratory.
You can choose from a huge arsenal of weapons to destroy enemies: machine guns, shotguns, edged weapons, pistols, sniper rifles, etc. If you get stuck in the game, check out the video walkthrough and gameplay for the game.