Neon Soccer is a unique Sci-fi manga soccer game by Neon2. Face the best football heroes and become a soccer stars. Dribble up, beat football clash and score amazing goals with your soccer hero in a sci fi environment.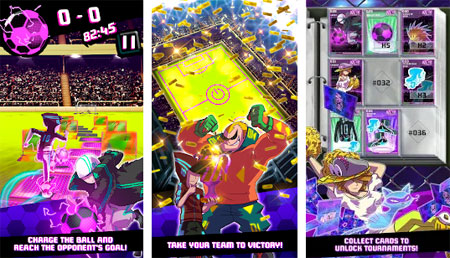 Get booster packs, open them and discover amazing cards. Collect football cards and unlock special tournaments. Complete tournaments and get special cards.
Futuristic environment with hologram and electric ball. Dodge hologram defender and face the best goalkeepers in frantic matches. Use your best skills to defeat all the goalkeepers. If you get stuck in the game, check out the video walkthrough and gameplay for the game.