The Pillar is an awesome escape room puzzle game from Rostislav Kaloc. The game takes you deep into an faraway unknown world where you must pay attention to your surroundings in order to find the way to freedom. Exploration goes hand in hand with an open and clear mind as you try to break free from a mythical birdcage and escape.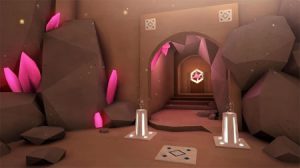 Enjoy every level to the maximum, the labyrinth around you changes as you open each door leading to another the room, another flow puzzle, another mystery and challenge.
The game features dozens of challenging puzzles to solve. Each level brings new challenges and your only hope is to find your way from the ever changing maze of puzzle escape and mysteries. If you get stuck in the game, check out the video walkthrough and gameplay for the game.
The Pillar Walkthrough Part 1 – All Puzzles:

The Pillar Walkthrough Part 2 – Area 3: