United Front: Modern War is a global MMO RTS modern war game by Joy Crit. Build bases, plunder neighbors, recruit veteran fighters, and join with your allies in a bid for global domination. A carrier group has been spotted in route to your region. The standard they bear is that of a bitter foe. You've notified your allies and they're mobilizing for conflict.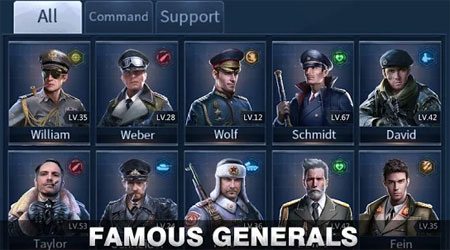 It's time to deploy carriers, air force, special ops, and armored divisions of your own to neutralize the incoming threat. Make alliances, develop your general's abilities, build bases, raid neighbors, and bring stability to this war-torn Earth. Plot swift counter attacks with allies or go rogue as an unaligned mercenary state.
Join the fray of over 53 nations on a global map. Deploy over 240 types of units to round out your army. Mix and match unit types to make a ferocious fighting force. Utilize army, air force, naval units, and special forces to crush the enemy. If you get stuck in the game, check out the video walkthrough and gameplay for the game.