Rise of Heroes is a fantastic strategy RPG developed by WingJoy Limited. Build your adventure team and summon over 200 Heroes with various abilities from different factions. Enjoy a PVP battle arena, use your own unique strategy to compete with other adventurers from the Arab World. Collect your heroes and show off your strategy, immerse yourself in the richest RPG elements of Arab Heroes displayed with a 3D graphic.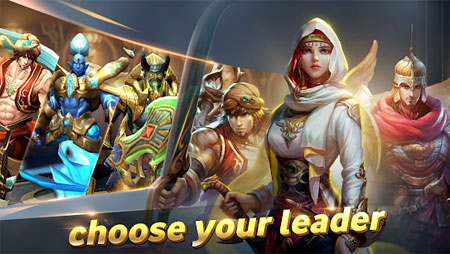 With the great Aladdin, the ingenious Sinbad, the brave Arab prince, and the beautiful princess, you will embark on a magical adventure. Immerse yourself in this role-playing which leads to a great comradery between you and your Heroes. Win with your fellow Heroes using various tactics.
Meet over 200 Heroes from 5 different factions, each with different appearances, figures, and skills. Collect as many Heroes as you can and assemble the greatest team. With 15 different attributes of Gem sets, you could explore more equipment matches and perks for your Heroes. If you get stuck in the game, check out the video walkthrough and gameplay for the game.