Dinosaur Hunt 2019 is a unique thrid-person action game developed by Timuz Games. Use the superpower to slow down the movement of the beast. Take on the challenge of hunting dinosaurs as they come in different species.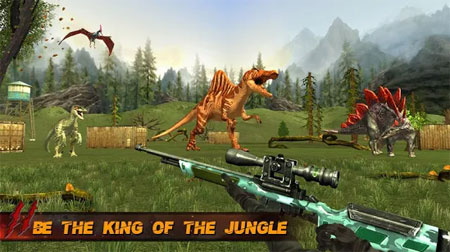 Explore the X Ray Mode where you have to aim at the particular body part shots of the animal. Make your kills and complete them all for even greater rewards. Every mission is different from each other, So the hunter have to use different hunting techniques.
Upgrade to the best guns with a choice of over 15 Assault guns and 15 Sniper guns to choose from. Load up on firepower with weapons. Complete various shooter tasks to pass every mission. Feel the real shooting thrill and be the hunter in realistic themes like Forest, Desert and Snow. If you get stuck in the game, check out the video walkthrough and gameplay for the game.
Dinosaur Hunt 2019 Walkthrough Part 1:

Dinosaur Hunt 2019 Walkthrough Part 2:

Dinosaur Hunt 2019 Walkthrough Part 3: