Blade Runner Nexus is an amazing RPG developed by Next Games. You're tasked with hunting down rogue replicants as you collect evidence and unravel the mysteries surrounding your targets. Take on your opponents in exciting turn-based battles and unleash powerful special abilities to gain the advantage. In the end it's up to you to decide the fate of your targets.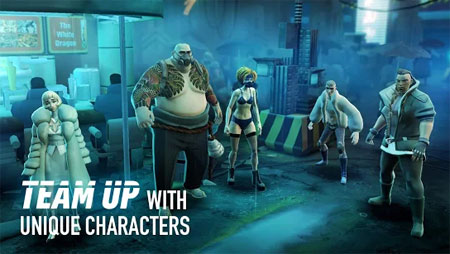 Collect all your favorite characters from the Blade Runner universe and use their unique skills to overcome any threats. Power up your team to take on more challenging targets with increasingly higher risks and bigger rewards. As a blade runner visit familiar locations from the films and survive the seedy streets of the beautifully stylized neo-noir Los Angeles.
Enlist the help of your friends and other blade runners from across the globe and work together to accomplish your mission. Form resistance cells with the most accomplished blade runners and earn the right to hunt down the most wanted replicants. If you get stuck in the game, check out the video walkthrough and gameplay for the game.