MaskGun Multiplayer FPS is a competitive online real-time FPS developed by June Gaming, with 3D graphics and gripping gameplay. It has simple to learn controls, but still skill based with its competitive gameplay and close battles.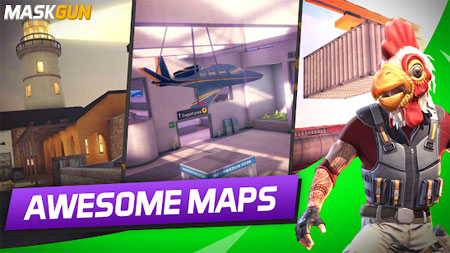 Complete missions and achievements to Level Up and Unlock content. Get VIP to boost rewards and progression. Customize your character using a variety of equipment, masks, armor and gear. Use a game loadout suitable to your play style.
The game features 3 Game modes – DeathMatch, Team DeathMatch and Bomb Defusal Mode. There are five new maps including Diwali Yard, Ryokan, GhostTown and LightHouse. If you get stuck in the game, check out the video walkthrough and gameplay for the game.
MaskGun Multiplayer FPS Walkthrough Part 1:

MaskGun Multiplayer FPS Walkthrough Part 2: