Fridge Party – Feed the Cats is a cute arcade game developed by Enmotivo Oü. Feed the hungry cats with whatever you find in households' fridges before they wake up. Keep the fridge partying tour going from one house to another while the town's asleep.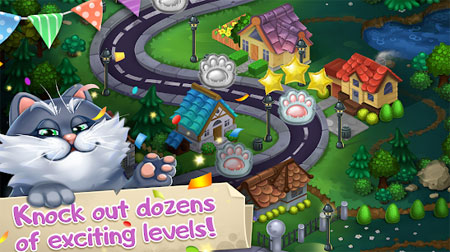 Throw food to hungry cats, collect sweet items. Check out different modes and wrap the party with cakes and sweets once the main menu is eaten. Keep the Fridge Party tour rolling over the town and over the seasons and holidays. Explore new sweets and impressions on each new location.
Catch and collect desired gems to earn more points for getting proficient. If you get stuck in the game, check out the video walkthrough and gameplay for the game.