JAWS.io is a fun and fast-paced multiplayer hyper-casual io game from Universal Studios Interactive Entertainment. Submerge yourself in the waters of Amity Island and rack up the points by avoiding being eaten, saving swimmers and finishing the round with the top score as JAWS.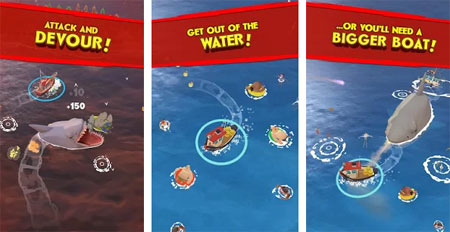 Use simple one-finger controls to dive in and compete against other players in action-packed 2-minute matches. Start off as a small boat and rescue swimmers to increase your score, your ship size, and your chance to become the infamous shark. Can you accumulate the highest score and earn the top title as JAWS?
As a boat, dash to the rescue of more and more swimmers to increase in size. The bigger the ship you have, the easier it will be to take down JAWS. Especially since he gets bigger as he eats more fish, buoys, wooden dock planks, and swimmers. If you get stuck in the game, check out the video walkthrough and gameplay for the game.