Aurora Legend is an awesome RPG developed by Rastar Games. Aurora is a fantasy world where you will become the captain of hundreds of magnificent Heroes which will coordinate their powers at your desire. Create and develop the in-depth strategy to achieve victory and let the adventure lead you to the story of its magical lands.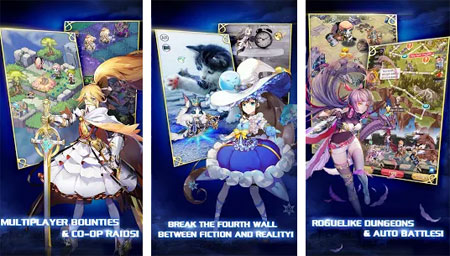 Explore original random dungeons, co-op with other players in this Skyland and enjoy the immersive experience with dramatic storylines and sensational challenging battles. Explore the ancestral mysteries of Aurora's, join hundreds of heroes, learn about their stories and combine their unique skills, and participate in an infinite number of adventures.
Using the Runes system, even the weakest weapon can become the legendary one. If you craft and slot your runes wisely, every Hero has the potential of becoming the strongest one, develop your own strategies to become the legend that Aurora needs. You will encounter a lot of unknown events filled with unique scenes, please be sure to have strategies in mind to explore and conquer. If you get stuck in the game, check out the video walkthrough and gameplay for the game.