Blade of kingdoms is a fantastic RPG developed by Game Dreamer. During the Eastern Han Dynasty, the seemingly eternal dynasty began to decline because of the faint emperor and corrupt bureaucracy. At this time, people who grasp the chaos of the world and intend to swallow the world have appeared.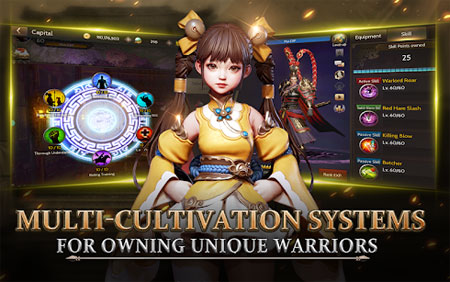 The diversified combination of interactive and exploratory functional elements and different team gain effects make every legendary famous player's ability to the fullest. At this time, you will lead the historical wheel, and in this troubled world, you will create your own dynasty.
With the high level of quality of the extraordinary ARPG games, it also adds strategic elements such as expansion of architecture and resource production based on the collection of the three famous players, so that your military commanders and imperial cities are gradually stronger at all times. If you get stuck in the game, check out the video walkthrough and gameplay for the game.