Alita: Battle Angel is a high-octane cyberpunk MMORPG from Koramgame, allows you to experience all the action, emotion, locations, weapons, and characters from the movie. Lost in the labyrinthine streets of Iron City, join forces with the heroine Alita, cyborg Jacker Hugo and their friends in an effort to stop the power-hungry forces of The Factory.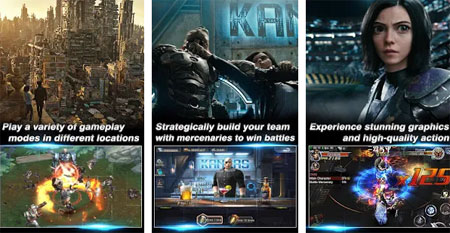 Hunter Warriors are the police and bounty hunters of Iron City and can be hired to assist you in battle. Team up and choose your tactics wisely so you can bring down the mightiest enemies. Choose from numerous weapons, gear and cybernetic upgrades to customize the look of your player character.
The game provides both PvE and PVP game modes alongside an innovative gameplay narrative told within the story of the Alita movie. Enhance your character with cyborg upgrades, gather your crew and hit the streets. If you get stuck in the game, check out the video walkthrough and gameplay for the game.