Merge Food: World Dish Journey is an addictive arcade game developed by PeakX Games. Merge and serve the tasty food to earn money while you expand your recipes collection and grow a restaurant empire across the globe. Unlock new recipes, play in different food challenges and special events.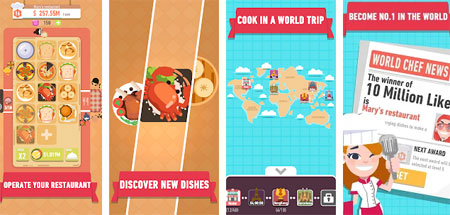 Cook a variety of dishes as you create a dinning empire. From Bread, to Hot Dog, to Rib Eye Steak, to Salmon Sushi, to Pineapple Bun. Explore unique cuisines and wow customers, receive likes from them. Conquer the food event in Paris, Tokyo, Hong Kong, Barcelona and more.
Merge the high level dishes to unlock new cities. Boost the earnings by hiring the chefs. Hire a local chef for free by collecting all the dishes in a city. If you get stuck in the game, check out the video walkthrough and gameplay for the game.